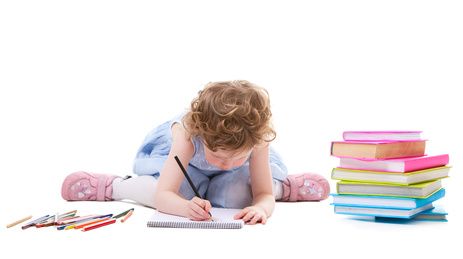 Am I Writing a Picture Book?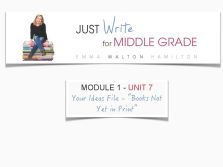 Not every children's book with illustrations qualifies as a picture book. Picture book is a unique format, distinct from chapter books or illustrated novels. Picture books are designed for pre-schoolers and elementary school readers, and while the latter may be able to read independently, these books are intended to be read aloud — which is a unique craft challenge, meaning they must "sing" to the ear.
The following are some distinguishing characteristics of picture books:
A picture book has…
32 – 48 pages, with 32 being by far the most common. These pages are divided into 16 double-page spreads, generally featuring either a minimal 

amount of text and prominent art, or a balance between the two. (Bear in mind that the first and last couple of pages are usually reserved for title, acknowledgements and copyright info.)

0 – 1000 words maximum, with 500 or less being the preference in today's market.
Illustrations on every page (or every facing page.) The art may be full color, black and white, or any combination thereof, but it complements and furthers (rather than just reflects) the story.
A simple plot and a limited number of characters, with a child or child-like protagonist at its center, the same age as the book's target audience.
A picture book does NOT have…
Chapters – these fall under the categories of early reader, chapter book or novel, depending on the length.
More than 1000 words (with some exceptions, especially with respect to older, "classic" picture books, such as Robert McCloskey's Make Way for Ducklings, which has 1149.)
Less than 32 pages, or more than 48 pages. (Again, with the exception of older classics.)
Dozens of characters, complicated plots or sub-plots.
Adult Protagonists (with the exception of fables and fairy tales.)
Craft elements of narrative fiction Picture Books
Begins "in media res" – the problem or conflict is established on page 1
Satisfying dramatic arc – beginning, middle, end
Child or childlike hero, in pursuit of problem/goal, who learns/changes by end
Emphasis on action, dialogue and behavior, rather than exposition/description
Fun/engaging use of language for "read-aloud-ability": word play, rhythm, alliteration, parallelism, patterns, onomatopoeia, personification, verse
Economical, lean text – few adjectives and adverbs; don't say what art shows
Visual progression – story makes for variety in illustrations
May use anthropomorphism (esp. to deal with tricky subjects)
Theme, message or takeaway revealed through action rather than moralizing