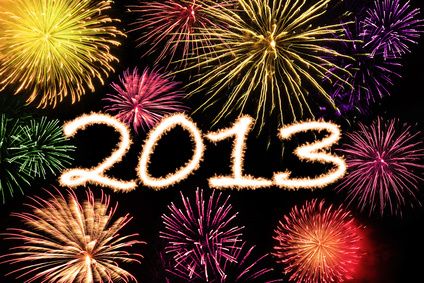 Writerly Intentions for 2013
I've written here before that I prefer setting goals to making resolutions, because they feel more positive and attainable, less like resolving not to do something and more like committing to a new behavior or action.  This year, I'm choosing a new word – 'intention.'  I like this word even better than goal, because it feels more proactive – a plan, rather than a wish or a dream.  The power of words!
Here on the cusp of 2013, I have a number of intentions for the year with respect to my family, my community, and my health and well-being. The following are my intentions with respect to my work as an author, editor and educator:
1)  To write and deliver at least one new picture book in The Very Fairy Princess series with my Mom.
2)  To create a how-to-write-for-children book based on my Just Write for Kids home study course.
3)  To further develop and launch the Just Write for Kids middle grade writing course, which has been long in the making.
4)  To recommit to regular weekly installments of this blog.
5)  To enhance and enrich the Children's Book Hub membership site with new opportunities, connections and resources for children's books authors and illustrators.
6)  To launch the new Children's Book Fellows certificate program for Stony Brook Southampton's MFA in Creative Writing and Literature, as well as to further develop and enrich the Southampton Children's Literature Conference there, for which I serve as Director.
7) To further develop and strengthen my own writing in the continued pursuit of my master's degree.
8)  To seek out new opportunities for enrichment through joint ventures with esteemed industry colleagues… stay tuned for more news on this in the not too distant future.
What are your writing intentions for 2013?  By sharing them here, you make a powerful statement to yourself and the universe that will greatly increase the chances of realizing those intentions in the days and weeks ahead.
Happy New Year to all!